Overview
Edit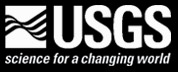 The U.S. Geological Survey (USGS) is a bureau of the Department of the Interior. USGS was established in 1879 following several federally-sponsored independent natural resource surveys of the West and Midwest.
It provides reliable scientific information to describe and understand the Earth; minimize loss of life and property from natural disasters; manage water, biological, energy, and mineral resources; and enhance and protect quality of life. As the U.S.'s largest water, earth, and biological science and civilian mapping agency, the USGS collects, monitors, analyzes, and provides scientific understanding about natural resource conditions, issues, and problems. The USGS forms cooperative partnerships with organizations from all levels of government and industry. It chairs the Civil Applications Committee, which is an interagency forum that coordinates and oversees the Federal civil use of classified collections.
See also
Edit
Ad blocker interference detected!
Wikia is a free-to-use site that makes money from advertising. We have a modified experience for viewers using ad blockers

Wikia is not accessible if you've made further modifications. Remove the custom ad blocker rule(s) and the page will load as expected.