Overview
Edit
The Australian Trusted Information Sharing Network (TISN) for Critical Infrastructure Resilience (TISN) provides an environment where business and government can share vital information on security issues relevant to the protection of the Australian critical infrastructure and the continuity of essential services in the face of all hazards.
The TISN is made up of a number of Infrastructure Assurance Advisory Groups, and is overseen by the Critical Infrastructure Advisory Council (CIAC).
The TISN brings together the nine sectors that are considered critical to Australia: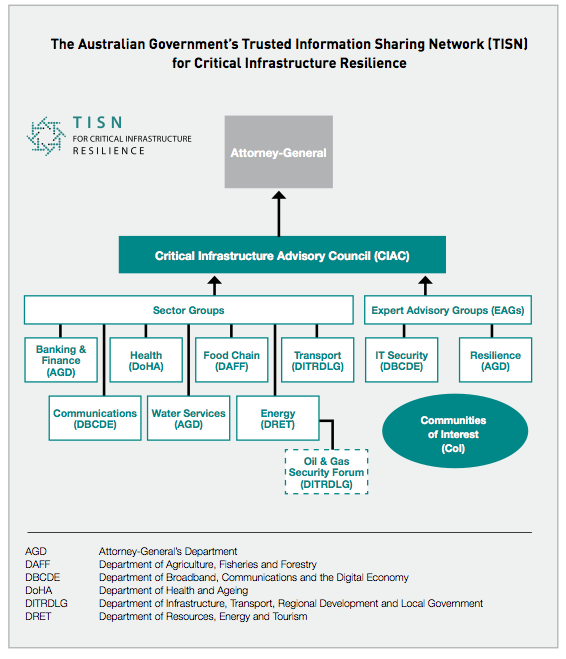 Ad blocker interference detected!
Wikia is a free-to-use site that makes money from advertising. We have a modified experience for viewers using ad blockers

Wikia is not accessible if you've made further modifications. Remove the custom ad blocker rule(s) and the page will load as expected.