Definition
Edit
A tracking app is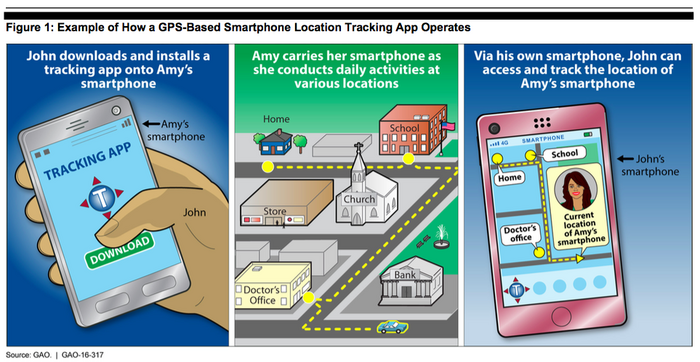 Applicable laws
Edit
Several federal laws may be relevant to the issue of tracking apps. These laws include:
The federal stalking statute: This is a criminal statute, enforced by DOJ, that prohibits individuals from using electronic communications systems or services for stalking purposes, among other things. The statute was most recently amended by the Violence against Women Reauthorization Act of 2013 (VAWA). VAWA includes provisions pertaining to sexual assault, domestic violence, dating violence, and stalking.
References
Edit
Ad blocker interference detected!
Wikia is a free-to-use site that makes money from advertising. We have a modified experience for viewers using ad blockers

Wikia is not accessible if you've made further modifications. Remove the custom ad blocker rule(s) and the page will load as expected.