Overview
Edit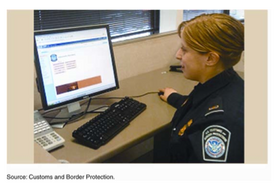 TECS-Modernization (TECS-Mod) is an ongoing initiative to modernize legacy TECS capabilities with modules focused on the primary and secondary inspection of travelers and cargo entering and exiting the United States. The modernized TECS will perform data queries in support of those inspections that are to compare traveler's information with things such as watchlists, and is also to process travel documentation.
Ad blocker interference detected!
Wikia is a free-to-use site that makes money from advertising. We have a modified experience for viewers using ad blockers

Wikia is not accessible if you've made further modifications. Remove the custom ad blocker rule(s) and the page will load as expected.