Overview
Edit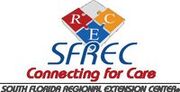 The South Florida Regional Extension Center (SFREC) is an independent non-profit organization assisting health care providers in transforming healthcare through electronic health records. Created in 2010, the SFREC is one of 62 RECs established nationwide by the U.S. Department of Health and Human Services Office of the National Coordinator for Health Information Technology (ONC). SFREC was organized and is governed by a broad coalition of volunteer health-related partners committed to serve communities and improving health care through the adoption of health IT. These partners include health care associations and networks, academic institutions, physicians, hospital systems, non-profit organizations and foundations.
Ad blocker interference detected!
Wikia is a free-to-use site that makes money from advertising. We have a modified experience for viewers using ad blockers

Wikia is not accessible if you've made further modifications. Remove the custom ad blocker rule(s) and the page will load as expected.