Definitions
Edit
A private cloud is a cloud infrastructure
| | | |
| --- | --- | --- |
| " | provisioned for exclusive use by a single organization comprising multiple cloud service customers (e.g., business units). It may be owned, managed, and operated by the organization, a third party, or some combination of them, and it may exist on or off premises.[1] | " |
U.S. Department of Defense
Edit
A private cloud is a
Overview
Edit
A private cloud gives a single cloud consumer's organization the exclusive access to and usage of the infrastructure and computational resources. It may be managed either by the cloud consumer organization or by a third party, and may be hosted on the organization's premises (i.e., on-site private clouds) or outsourced to a hosting company (i.e., outsourced private clouds).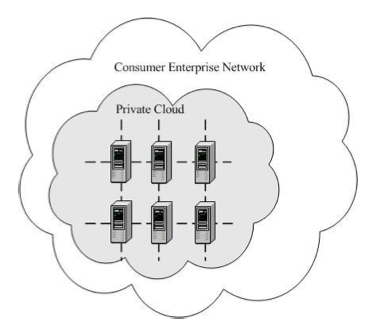 On-site Public Cloud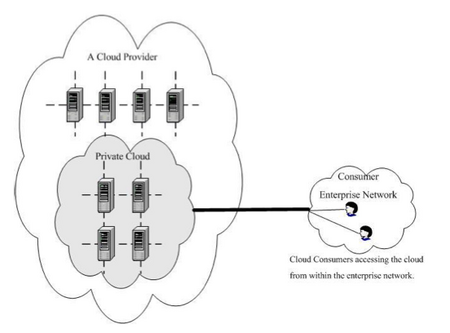 Outsourced Private Cloud
References
Edit
See also
Edit
Ad blocker interference detected!
Wikia is a free-to-use site that makes money from advertising. We have a modified experience for viewers using ad blockers

Wikia is not accessible if you've made further modifications. Remove the custom ad blocker rule(s) and the page will load as expected.