Overview
Edit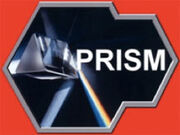 The so-called Prism program is being used by the National Security Agency (and possible other federal agencies) to obtained direct access to the computer systems of Google, Facebook, Apple and other large U.S. internet companies. It allows officials to collect material including search history, the content of emails, file transfers and live chats, on U.S. citizens.
Glenn Greenwald & Ewen MacAskill, "NSA Prism program taps in to user data of Apple, Google and others," The Guardian (June 6, 2013) (full-text).
Ad blocker interference detected!
Wikia is a free-to-use site that makes money from advertising. We have a modified experience for viewers using ad blockers

Wikia is not accessible if you've made further modifications. Remove the custom ad blocker rule(s) and the page will load as expected.