Overview
Edit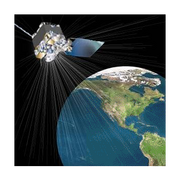 The Office of Satellite Data Processing and Distribution (OSDPD) manages and directs the operation of the central ground facilities which ingest, process, and distribute environmental satellite data and derived products to domestic and foreign users.
Ad blocker interference detected!
Wikia is a free-to-use site that makes money from advertising. We have a modified experience for viewers using ad blockers

Wikia is not accessible if you've made further modifications. Remove the custom ad blocker rule(s) and the page will load as expected.