Definition
Edit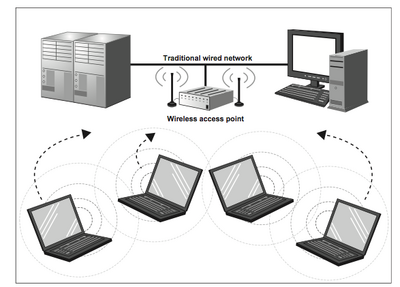 In a wireless network, by deploying one or more access points that broadcast overlapping signals, an organization can achieve broad wireless network coverage. Commonly used on campuses or in office buildings, infrastructure mode enables a laptop or other mobile device to be moved about freely while maintaining access to the resources of the wired network.
Ad blocker interference detected!
Wikia is a free-to-use site that makes money from advertising. We have a modified experience for viewers using ad blockers

Wikia is not accessible if you've made further modifications. Remove the custom ad blocker rule(s) and the page will load as expected.