Overview
Edit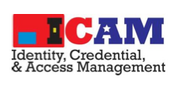 Identity, Credential, and Access Management (ICAM) is a U.S. federal government initiative to merge the management of digital identities (and associated attributes), credentials (including PKI, PIV, and other authentication tokens), and access control into one comprehensive management approach.
The benefits associated with implementation of ICAM are:
Ad blocker interference detected!
Wikia is a free-to-use site that makes money from advertising. We have a modified experience for viewers using ad blockers

Wikia is not accessible if you've made further modifications. Remove the custom ad blocker rule(s) and the page will load as expected.