Overview
Edit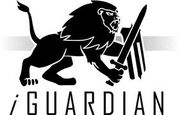 iGuardian is the FBI's industry-focused cyber intrusion reporting platform. It is a secure information portal allowing industry-based, individual partners to report cyber intrusion incidents and submit malware in real time. Industry partners use an unclassified import form on a trusted Internet connection.
iGuardian was developed specifically for partners within critical telecommunications, defense, banking and finance, and energy infrastructure sectors and is available over the sensitive but unclassified InfraGard network.
Ad blocker interference detected!
Wikia is a free-to-use site that makes money from advertising. We have a modified experience for viewers using ad blockers

Wikia is not accessible if you've made further modifications. Remove the custom ad blocker rule(s) and the page will load as expected.