Definition
Edit
A hybrid cloud is a cloud infrastructure that is a composition of two or more clouds (private, community, or public) that remain unique entities but are bound together by standardized or proprietary technology that enables data and application portability (e.g., cloud bursting for load balancing between clouds).
Overview
Edit
Figure 14 presents a simple view of a hybrid cloud that could be built with a set of clouds in the five deployment model variants.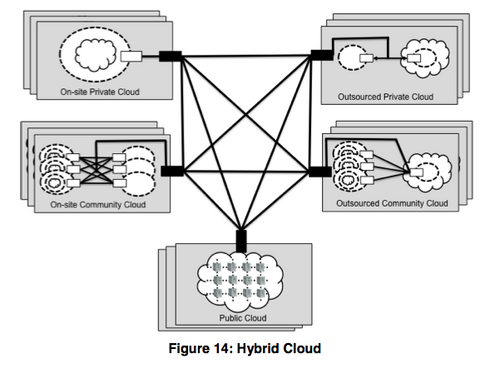 See also
Edit
Ad blocker interference detected!
Wikia is a free-to-use site that makes money from advertising. We have a modified experience for viewers using ad blockers

Wikia is not accessible if you've made further modifications. Remove the custom ad blocker rule(s) and the page will load as expected.