Overview
Edit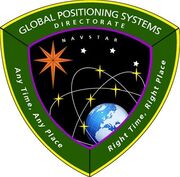 The Global Positioning Systems Directorate (GPS Directive) is a joint service effort directed by the U.S. Air Force and managed at the Space and Missile Systems Center, Air Force Space Command, Los Angeles Air Force Base, California. The directorate is the DoD acquisition office for developing and producing GPS satellites, ground systems and military user equipment.
Ad blocker interference detected!
Wikia is a free-to-use site that makes money from advertising. We have a modified experience for viewers using ad blockers

Wikia is not accessible if you've made further modifications. Remove the custom ad blocker rule(s) and the page will load as expected.