Definition
Edit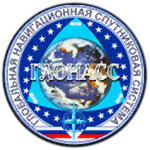 Russia has operated the Global Navigation Satellite System (GLONASS) since the 1980s. It is similar in design to GPS, but based on different technical standards. Like GPS, GLONASS offers a civilian service for peaceful worldwide use, free of direct user charges, and an encrypted military service.
In the 1990s, the GLONASS constellation deteriorated, making the system less popular among users. Russia has prioritized the modernization of GLONASS and restored it to a 24-satellite constellation in 2011. The United States is cooperating with Russia towards GPS-GLONASS interoperability, both for enhanced PNT and combined search and rescue capabilities.
See also
Edit
Ad blocker interference detected!
Wikia is a free-to-use site that makes money from advertising. We have a modified experience for viewers using ad blockers

Wikia is not accessible if you've made further modifications. Remove the custom ad blocker rule(s) and the page will load as expected.