Overview
Edit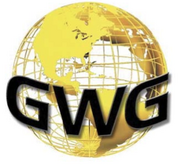 The GEOINT Standards Working Group (GWG) was formed as a GEOINT Community of Interest (COI) to bring DoD, Intelligence, federal civil, industry, and academic partners together to develop and agree on the GEOINT standards to adopt for mutual use. GWG membership currently consists of 26 Core member agencies that represent the military, intelligence and civil U.S. government and 10 Associate member organizations consisting of coalition partners, standard-setting organizations, and industry consortia.
Functions and responsibilities
Edit
Chaired by the Director, NCGIS, the GWG is made up of thematic focus groups that tackle standardization issues related to metadata, geospatial features and their portrayal, still and motion imagery, and information transfer and data services needed for posting, discovery, access, and analysis of GEOINT data stores. NCGIS personnel chair and participate in various focus groups, as well as provide the Secretariat support that keeps the GWG functioning.
The GWG is chartered within the broader Information Technology Standards Committee (ITSC). The ITSC is overseen by the DISA, and its primary goal is to incorporate IT and GEOINT standards into the DISR.
As a technical working group of the ITSC, the GWG is responsible for identifying and recommending a set of GEOINT designated standards for inclusion into the DISR. Following ITSC defined processes and timelines, the GWG and its focus groups identify and evaluate candidate GEOINT standards, evaluate existing DISR standards for their continued relevance, develop community recommendations, and vote on DISR change requests related to GEOINT standards.
The GWG also functions as a community forum for the vetting of NSG specific GEOINT standards and standards profiles developed by the NGA. GWG focus groups and standards subject matter experts provide requirements and development support to these NGA initiated and sponsored activities. The GWG also provides a community mechanism by which the NCGIS carries out the specific standards responsibilities assigned to the NGA by the Defense Standardization Program.
The GWG's Core members are responsible for reviewing current or emerging standards, coordinating advice with their agency's technical and acquisition experts, and reporting in GWG meetings their agency's position on the standards.
In addition to approving the placement of standards in the DISR, the GWG is the mechanism used by the NGA to carry out its role as Functional Manager of GEOINT standards. It provides a community-based, standards-focused forum to advocate and address standardization issues for the NSG. The GWG is the place where the NSG community can exchange information and discuss issues, identify emerging standards, provide advice on the development of standards, report on the activities of various international standards developing organizations (SDOs) and serve as the subject matter experts within the DoD and the IC on GEOINT standards matters.
Ad blocker interference detected!
Wikia is a free-to-use site that makes money from advertising. We have a modified experience for viewers using ad blockers

Wikia is not accessible if you've made further modifications. Remove the custom ad blocker rule(s) and the page will load as expected.