Overview
Edit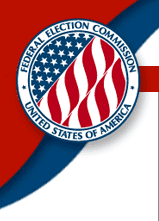 The Federal Election Commission (FEC) was established by the Congress in 1975 to administer and enforce the Federal Election Campaign Act — the statute that governs the financing of federal elections. To carry out this role, the FEC discloses campaign finance information; enforces provisions of the law, such as limits and prohibitions on contributions; and oversees the public funding of presidential elections. In 1990, it adopted the first federal voluntary voting system standards.
Ad blocker interference detected!
Wikia is a free-to-use site that makes money from advertising. We have a modified experience for viewers using ad blockers

Wikia is not accessible if you've made further modifications. Remove the custom ad blocker rule(s) and the page will load as expected.