Overview
Edit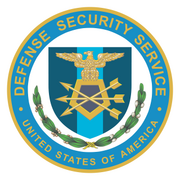 The Defense Security Service (DSS) implements the National Industrial Security Program at about 12,000 cleared defense contractor facilities across the United States. On the basis of suspicious incidents reported by contractors, DSS counterintelligence (CI) traces and analyzes the changing nature of the threat to U.S. technologies. CI specialists teamed with DSS Industrial Security Specialists on nearly 191 security reviews of contractor facilities, using current threat information to assist contractors in developing tailored security countermeasures.
Ad blocker interference detected!
Wikia is a free-to-use site that makes money from advertising. We have a modified experience for viewers using ad blockers

Wikia is not accessible if you've made further modifications. Remove the custom ad blocker rule(s) and the page will load as expected.