Overview
Edit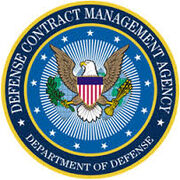 The Defense Contract Management Agency (DCMA) is the Department of Defense (DoD) component that works directly with Defense suppliers to help ensure that DoD, Federal, and allied government supplies and services are delivered on time, at projected cost, and meet all performance requirements. DCMA directly contributes to the military readiness of the United States and its allies, and helps preserve the nation's freedom.
DCMA professionals serve as "information brokers" and in-plant representatives for military, Federal, and allied government buying agencies — both during the initial stages of the acquisition cycle and throughout the life of the resulting contracts.
Ad blocker interference detected!
Wikia is a free-to-use site that makes money from advertising. We have a modified experience for viewers using ad blockers

Wikia is not accessible if you've made further modifications. Remove the custom ad blocker rule(s) and the page will load as expected.